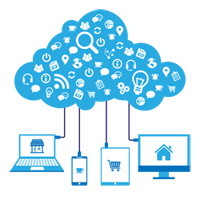 Cloud computing has significantly outpaced the traditional software product delivery in last few years and has become the significant growth driver among cloud buyers and sellers as well.
This is due to its myriad benefits like improved business agility, reduced capex, more control and privacy, storage and predictive analysis options and more.But different businesses have different challenges and goals and require different strategies to meet them.
Cloud offers three platforms - public, private and hybrid cloud for different needs. So this article here focuses on the comparison between them -
public cloud vs private cloud vs hybrid cloud.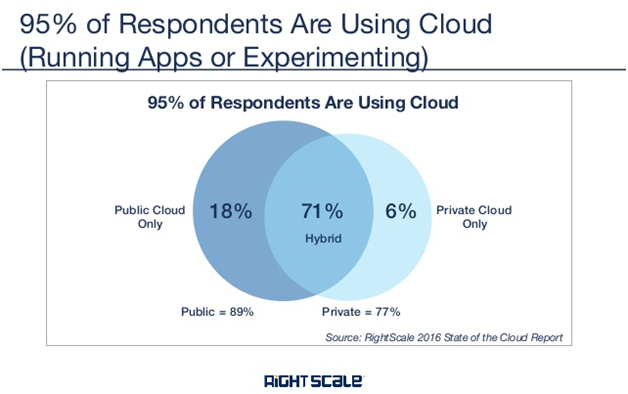 Which cloud structure is right for your business?

It is not easy to decide. So once you start thinking ofmoving to any of the three cloud platforms - first consider these dos to decide which cloud platform is best for your organization.


1. Deep evaluation of your business needs-as who knows your business better than you.
2. Make a comparative analysis of the different cloud platforms based on the determined business needs and formulate a business strategy.
3. Finally, align your business strategy with the closest cloud type.
Every business has some common needs which are essential to be met for the business continuity and success simultaneously. So let'sunderstand the three cloud platforms and study in detail the differences between public cloud and private cloud and the differences between private cloud and hybrid cloud.
Public cloud, Private cloud and Hybrid cloud

Public cloud computing is thestyle of computing which uses cloud technologies to provide scalable and elastic IT-enabled capabilities 'as a service' to external customers via Internet technologies.

Microsoft, AWS and Google are some of the well - known examples of public cloud hosting providers.

Whereas Private cloud computing is the cloud computing platform that delivers similar advantages as Public cloud, it does that through a proprietary architecture. Unlike public cloud, a private cloud's resources and infrastructure are dedicated for a single entity.

Hybrid cloud service spans both private and public cloud implementations and offers benefits of both deployment models in dedicated environment i.e. Public cloud +Private cloud+ Dedicated servers.
Differences between Public cloud, Private cloud and Hybrid cloud
Public Cloud - Multi - Tenancy Model
Features

Cost Efficiency : Pay as you go model, Reduces Capex and Opex & Eliminates the need to upgrade.
Scalability : Infinite and immediate.
Faster Deployment and Productivity : Instant ability to start with your cloud service.
Security : Less than private.
Sharing of Resources : Public sharing of resources.
Private Cloud - Single Tenancy Model
Features

Cost Efficiency : Reduced level of cost savings. With Hyper-V built into Windows Server, you can realize better cost savings and operational efficiencies.
Scalability : Level of scalability is lesser than public cloud.
Faster Deployment and Productivity : Requires production level tests before going live.
Security : Highest level.
Sharing of Resources : No sharing - only for self-use.
Hybrid Cloud - Mix of both
Features

Cost Efficiency : Reduces overall cost of ownership and improves cost efficiency, Provides integrated tools for huge savings in time and costs for dynamically changing business needs, & Solid State Drives - for low cost Input/output operations.
Scalability : Gives unlimited resources on demand.
Faster Deployment and Productivity : Allows one to start with public cloud and then move some computing resources to private cloud.
Security : High level.
Sharing of Resources : Mix - both Public and Private Sharing.
Suitability :
Public cloud is best suitable for -
Small and medium - sized organizations with low budget.
Infrastructure with low security concerns and less technical skills.
Business requiringimmediate scalability.
Business demanding anywhere-anytime access, online sharing of files and documents.
Private cloud is best suitable for -
Large organizations with dynamic or unpredictable needs - self run datacenters. Also, if your business needs load balancing capabilities, private network, virtual server and bare metal server of own, with increased resilience.
For businesses where initial hardware costs and maintenance costs are of no concern and resource utilization is based on spikes in demand.
Businesses requiring more/direct control and virtualized environment. Your applications use sensitive data, need strict control over data or need to meet regulatory compliance requirements.
Businesses with high security and privacy needs, including management of critical workloads.
Hybrid cloud hostingis best suitable for -
Businesses with dynamic or highly changeable workloads and big data processing with varying computing needs and cost's changes.
Businesses demanding techniques to protect privacy on one hand and sharing of data on the other.
Businesses demanding storage of sensitive client data in house on a private application, with the need to interconnect that application to a business intelligence application.
Businesses with the need to employ cloud bursting for scaling across clouds.
So evaluate your business needs and formulate a strategy to align with the right cloud type. If you have some doubt regarding this write-up, feel free to contact and drop comments in the section below.